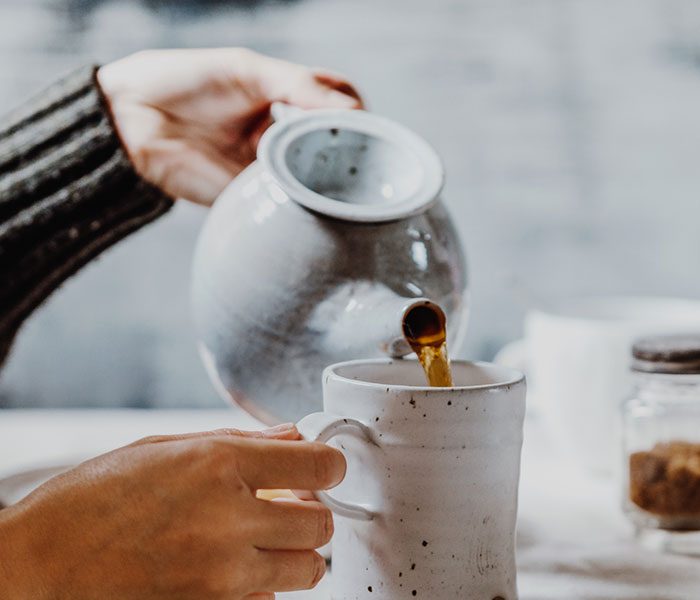 Our Story
The way we see tea
Tea In Colour
Where does tea take you? A warm cuppa transports us to a land of comfort and peace, whilst a cool jug of iced tea finds us basking in the sun on a hot summer's day. We envision quality moments spent with loved ones and the weightless drift of our daydreams. A belief in the harmony between person and tea cup, in individuality and expression. We celebrate this special bond through the creation of our own blends of tea and creativity. This is the essence of XO Tea.
After venturing the world in the quest for a deeper understanding of tea and all it represents, XO Tea founders Arjun and Peter returned with a desire to give the many varieties of tea their own unique voice. "Our experience shaped the way we employ creativity and colour to portray our teas' individuality; in the hope that our teas will take you on a journey of your own."
Certified Organic
We consider the health of you, our customer, a priority. Which is why our new blends contain Certified Organic elements of the highest quality, without any hidden additives or ingredients. The NASAA Certified Organic label on our products guarantees it is certified to the highest standard available in Australia and to one of the most stringent standards in the world.
Our Presence
As a proudly Australian company we believe that you get back what you put in. We are always searching for ways to give back to our community, mindfully incorporating local elements into our processes wherever possible. And whilst our teas are sourced globally, we have a deeply rooted sense of local pride within our company. We engage sustainable farmers, businesses and other like minded organisations to help us develop the XO brand. The introduction of biodegradable pyramid tea bags, unique packaging and organic ingredients allows us to reduce harmful waste and contribute to a cleaner planet for future generations to enjoy. In handcrafting beautiful tea we strive to live up to the values that our customers and community demand from us.